Mission to Karakorum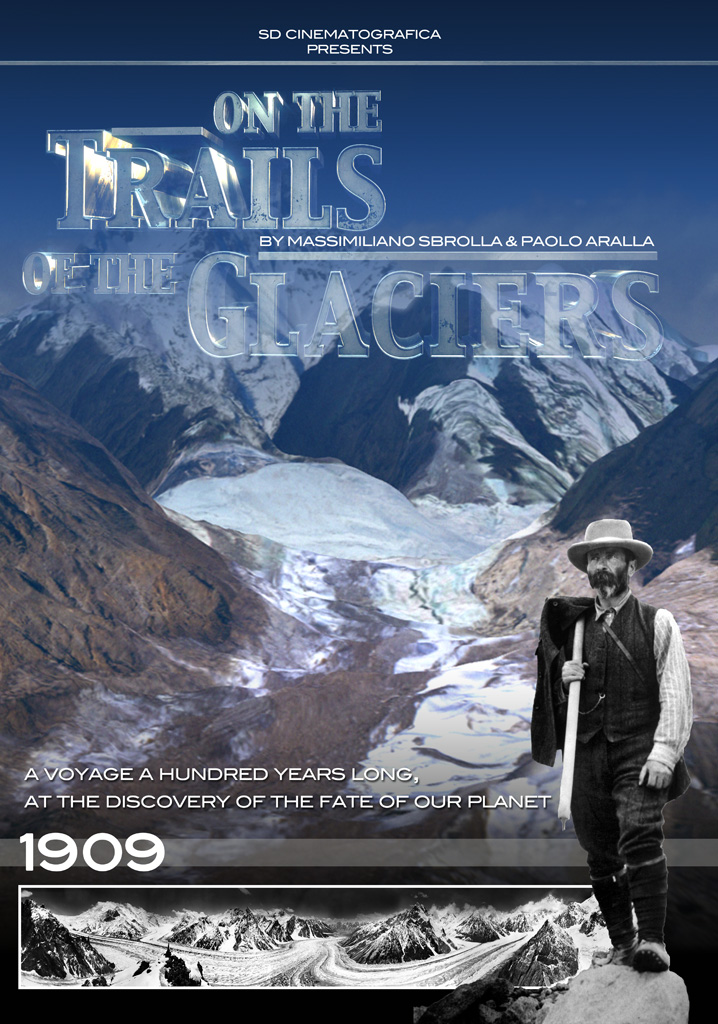 The documentary was shot during the first expedition of the project "On the Trails of the Glaciers", headed to Karakoram in the summer of 2009. The documentary created by the SD Cinematografica production (www.sdcinematografica.it) by Roberto Dall'Angelo, and directed by Paolo Aralla and Massimiliano Sbrolla, includes several inedited interviews with researchers of the scientific committee of the project. The 52 minutes documentary, has been bought and played by some of the world's major television broadcasters, among those the German ZDF, the French Artè, the Japanese NHK, the Swiss RTSI and the Italian RAI.
Synopsis of the documentary
A hundred years after the climbing and scientific expedition of Duke of the Abruzzi to the Baltoro glacier in Karakorum, a team of scientists and photographers, lead by photographer and alpinist Fabiano Ventura, is following in his footsteps with the aim of carrying out an accurate analysis of the climate change effects and to compile for the first time a visual record of the transformations that have taken place in the Baltoro glacier during the last century. By comparing  Vittorio Sella's and Massimo Terzano's photographs with those of Fabiano Ventura , as well as through data collection on field and laboratory analysis, the purpose of the mission is to highlight the environmental and glacier changes that have taken place over the last century in the most sensitive and relevant system, that is cryosphere. At present, it is widely recognized at scientific as well as at public level that glaciers represent a reliable indicator of the global climate and environmental changes that our planet is experiencing.
To see the full version of the streaming documentary click here
Trailer
Backstage Photos
Details
Running time: 52 minutes Shotting format: Full HD An idea by: Fabiano Ventura Director: Massimiliano Sbrolla – Paolo Aralla Editing: Tommaso Valente Computer graphic: Luca Bonatti Soundtrack: Rocco Petruzzi – Pierfrancesco Bellisario Production and distribution: SD Cinematografica Language: Italian – English – German – French – Japanese